Episode 3: Vine Ventures (Ryan Zurrer)
Business Trip, a podcast about psychedelic entrepreneurship

Welcome back to Business Trip, a podcast about psychedelic entrepreneurship!
Episode 3 features Ryan Zurrer, founder and managing director of Vine Ventures,  one of the first venture capital funds investing in psychedelic medicine.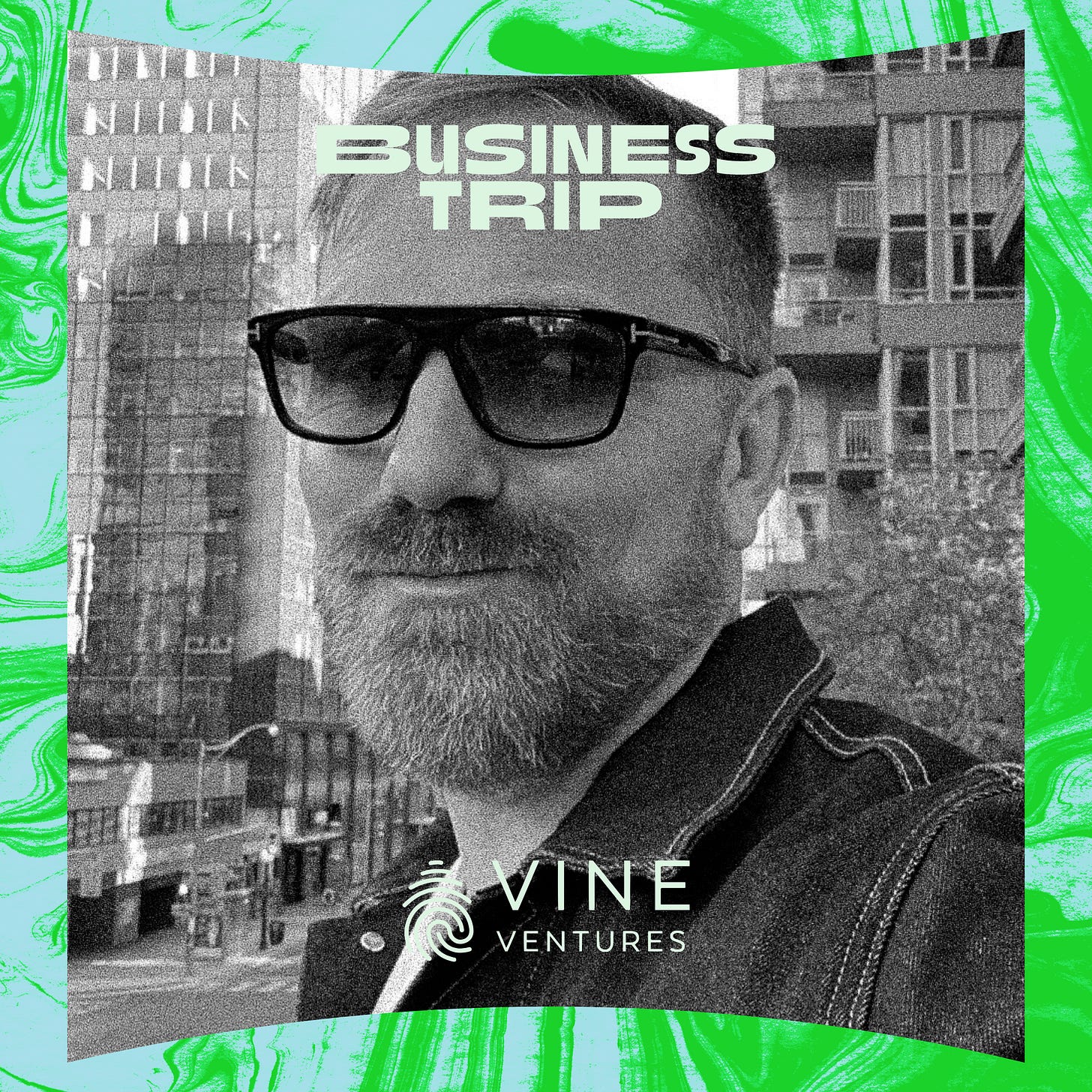 Ryan has deep roots in psychedelics culture (he met his wife at her ayahuasca retreat) and understands the many cultures within the psychedelic space. He created a fund that was aligned by those values.
If you're a founder, investor, or early hire at a psychedelic company, this episode is a must listen!
In this episode, we discuss:
Which psychedelic business models are a good fit for venture capital?

Why did Ryan start Vine Ventures?

What traits of entrepreneurs Ryan does invest in?

Which form of psychedelic medicine is better: natural or synthetic compounds? 🤔

Listen to the episode here, on Spotify or Apple Podcasts.
Did you miss our first two episodes? 🎙 Take a listen as we chat with psychedelic businesses Mindbloom and DoubleBlind, who are helping shape this emerging industry through their own unique work.
---
About Us
Business Trip tells the story of the emerging industry of psychedelics. Each episode features a new company in the field, ranging from biotech startups developing novel compounds, to clinics and retreats for healing, to software companies building tools to power the ecosystem. 
Business Trip is produced by Greg Kubin and Matias and Serebrinsky — we're advocates of the healing powers of psychedelic medicine and see a bright future ahead for the industry.
Thanks for listening,
💖 Know someone who would enjoy Business Trip?