Maya: Helping psychedelic practitioners through software (+ how to fundraise)
Business Trip, a podcast about psychedelic entrepreneurship
Welcome back to Business Trip, a podcast about psychedelic entrepreneurship! 🍄

Episode 4 features David Champion, CEO and co-founder of Maya, a software platform that helps practitioners and clinics manage psychedelic-assisted therapy practices. The data collected from treatments will help psychedelic stakeholders, from researchers to pharmaceutical companies, discover insights for safer and more effective treatments.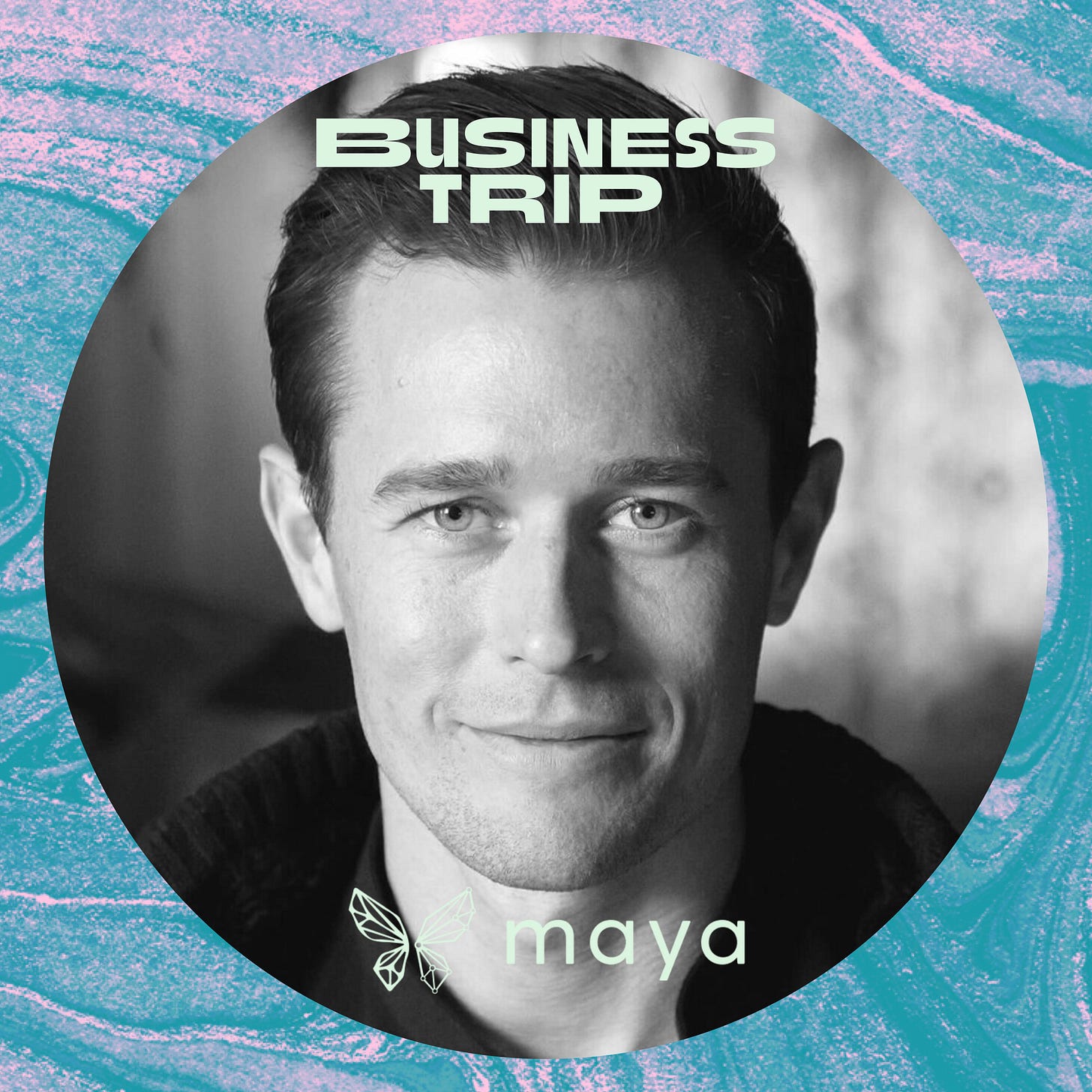 In this episode, we discuss:
Removing the guesswork from developing psychedelic therapy protocols

Fundraising tips for psychedelic company founders

The role of data in surfacing safer and more effective treatments

A big announcement from Matias and Greg!
Listen to the episode here, on Spotify or Apple Podcasts.
---
About Us
Business Trip tells the story of the emerging industry of psychedelics. Each episode features a new company in the field, ranging from biotech startups developing novel compounds, to clinics and retreats for healing, to software companies building tools to power the ecosystem. 
Business Trip is produced by Greg Kubin and Matias and Serebrinsky — we're advocates of the healing powers of psychedelic medicine and see a bright future ahead for the industry.
Thanks for listening,
💖 Know someone who would enjoy Business Trip?