Discover more from PsyMed Ventures Newsletter
PsyMed Ventures is a community-focused fund & syndicate investing in frontier technologies that elevate mental health and wellness. Business Trip by PsyMed Ventures is our podcast exploring the business of psychedelics.
Over 2,000 subscribers
📢 Q1 2023: PsyMed Ventures Update
The successful close of our fundraising round, a new investment, a series of events and partnerships, and more
Welcome back to the PsyMed Ventures newsletter! 👋
We're off to a thrilling start to the year, and we can't wait to bring you up to speed on the latest developments at PsyMed Ventures. In this post, we'll share a fund update, market analysis, noteworthy news mentions, latest Business Trip episodes, and our team's favorite content highlights.
Let's dive right in.
---
📈
Fund Update
Fundraising Update

We are pleased to announce that we reached our target raise of $15 million in signed commitments for our fund. We are grateful for the support and confidence in our mission to put an end to the mental health crisis. If you're interested in Fund I or know of any potential investors who may be interested in joining us on this journey as we initiate the closing process, please do not hesitate to reach out as soon as possible.

PsyMed Ventures Fund I Portfolio Update

Here's a roundup of our portfolio investments. We recently made our sixth investment from our fund.
One Mind Accelerator: Mentorship Opportunity

Greg has been invited to be a mentor for the inaugural cohort of the One Mind accelerator. This opportunity enables us to further support the mental health startup ecosystem and gain valuable insights into 10 early-stage mental health startups. Demo day is May 3, 2023.

Bay Area Psychedelic Symposium

In March, we attended the 1st annual Bay Area Psychedelic Symposium at Stanford University, which included participation from Stanford, UCSF, Berkeley, and UC Davis. The gathering brought together distinguished researchers to present on cutting-edge developments in the field of psychedelic science ranging from chemistry and molecular biology to circuit-level neuroscience and human clinical trial data.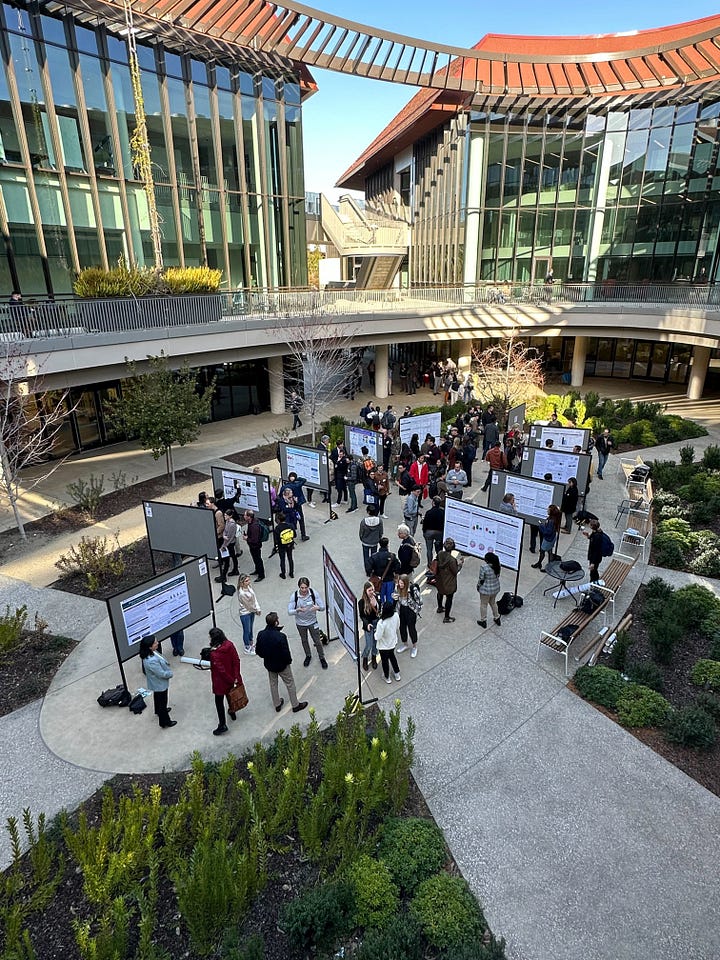 ---
💵Market Update
Market conditions were risk-on in Q1 2023. Investors are becoming more selective, choosing to focus on high-quality startups with strong fundamentals – e.g. proven demand, founders with previous successful exits. The biggest risk a startup faces today is a lack of funding in their next round. As such, our DD process now involves speaking to Series A/B investors to understand what they'd need to see for each potential investment to be investable.
In our Q4 2022 update, we forecasted that many startups would not survive in the current environment. Our predictions have proven accurate so far: we've seen the closure of startups like Field Trip Health and Synthesis due to a combination of factors, including lack of funding, and the challenging economic climate. 
We see these volatile conditions as an opportunity to capitalize on our dry powder and invest in high-quality startups. 
Looking ahead, we believe there may be an opportunity to invest in later-stage companies at seed-stage valuations. This approach will allow us to gain exposure to mature and proven business models at attractive entry points, while also providing much-needed capital to these companies during a time of economic uncertainty.
Despite the headwinds faced by many startups in the current market environment, we remain optimistic about the future. We firmly believe that these setbacks represent an opportunity for the strongest and most resilient companies to rise above the competition. We expect the turbulent conditions in Q2 2023 to allow the best companies to emerge stronger and more adaptive to the market dynamics.
---
🏆 Team Additions
---
📰
PsyMed Ventures in the News
---
🍄Business Trip
---
💡 Content Highlights
Matias requests a "Virta for Mental Health", inviting founders and community members to reach out.
Greg analyzes the recent struggles confronting ketamine and psilocybin centers.
Caitlin releases the Mental Health VC Directory in collaboration with Headlines.
---
We're excited for the year ahead!
If you enjoyed reading this Q1 2023 update, please feel free to forward to anyone else who might be interested in learning more about the work we're doing in frontier mental health at PsyMed Ventures.
Thank you,
The PsyMed Ventures Team